BOOKENDING WINTER 2019: Winter Vacation!
Para aquellos de ustedes que no se han unido a la diversión o quieren descubrir algunos blogs increíbles, les recomiendo que echen un vistazo a la publicacion de anuncio en el blog de Clo!
El mensaje de hoy está alojado por mí! Para ver mis otras publicaciones de Bewinter, haga clic aquí.
Prompt
Vacaciones de invierno
¡Empaca tus maletas nuevamente porque nos vamos de vacaciones! Enumera cinco mundos / ciudades de fantasía nevados en los que te gustaría pasar el invierno.
1. Antica del mundo de Throne of Glass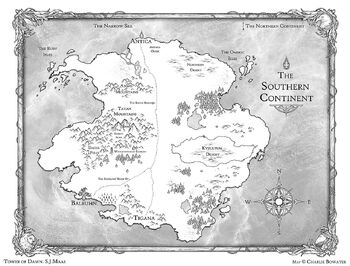 Honestamente, a pesar de todo, hablé sobre Chaol … Me alegré por Tower of Dawn. El Continente Sur se convirtió en uno de los lugares que me encantaría visitar. ¡Los fragmentos de cultura que Sarah nos alimentó me dejaron con ganas de más!
2. Dvernik de el libro Uprooted:
Las escenas que tuvieron lugar en Grove fueron mis favoritas en este libro. La forma en que Naomi los pintó fue tan mágica y serena que recuerdo haber deseado que hubiera un lugar así cerca de mí. <3
3. El Courte de Invierno del mundo de ACOTAR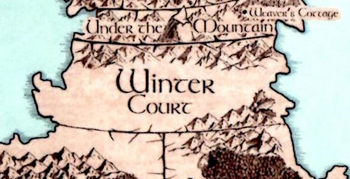 No soy fanática de la nieve. Nunca lo era y nunca lo sere. PERO por echarle un vistazo a Kallias? ….. Me sometería a toda la nieve y todo el frío.
4. Hogsmead del mundo de Harry Potter
Los Potterheads entienden por qué. Y si no lo haces, déjame decirlo de esta manera: ¿Una pequeña y linda ciudad con lindas pequeñas tiendas y lindos pequeños pubs? Ah, y rociar un poco de magia allí? ¡Es la escapada nevada perfecta! ¡Universal Studios ha hecho posible la posibilidad de ir allí, incluso si la temperatura no es precisa!
5. El Mundo de Vampire Knight:
Por mucho que me disgustara la forma en que la serie decidió ir, siempre me encantó la idea de que los vampiros y los humanos coexistieran. Soñaba con estar en una escuela como esa y soñaba con tener mi propio Zero <3. Definitivamente me encantaría visitar el Vampire Knight World por un día, incluso ahora como adulto.
¿Cuales so los 5 Sitios que quisieras coger las vacaciones Invernal en? ¡Dejame saber en los comentarios! ¡Me gustaría leerlos!
¡Una idea novedosa está tan cerca de tener 200 lectores! ¡Ayúdame a llegar antes de fin de año participando en este sorteo!
¡Uno de ustedes podría ganar libros de su elección! ¡Mientras Book Depository lo lleve y sea $40 o menos!
Reglas:
Debe seguir ANovelIdea.net para ser elegible para este sorteo.
Sin mencionar, debe completar los siguientes requisitos previos a continuación:
Seguir / Suscribir ANovelIdea.net *
Siga @anovlidea en twitter
Tweet sobre este sorteo
Siga @Anovlidea en Pinterest!
¡Haga clic en el siguiente enlace para participar para ganar !: http://www.rafflecopter.com/rafl/display/732febd43/ ?
¡El sorteo está abierto INTERNACIONALMENTE, siempre que el depósito de libros se envíe a su ubicación! Los libros dotados tienen que ser de $ 40 o menos.